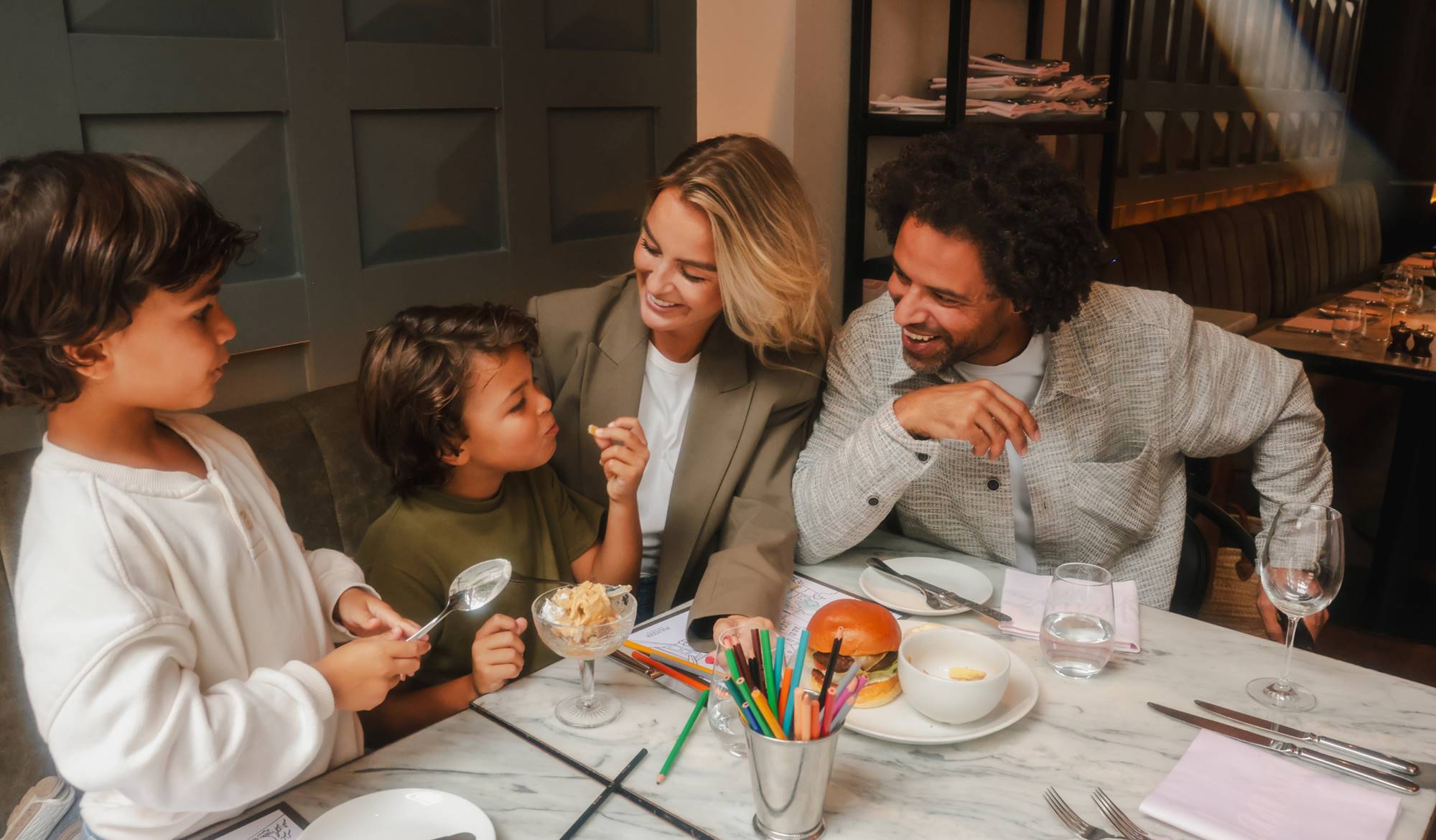 Family Sundays
Discover Jansz. Family Sundays, an afternoon all about the children.
Indulge in a family lunch and expect speedy service, an extensive children's menu and a playroom with supervising nannies, giving you some precious time to catch up with family and friends.
Every last Sunday of the month
12.00 until 16.00
Looking for a stay with the entire family? At Pulitzer Amsterdam, home to Jansz., we have just what you are looking for. The range of beautiful family rooms and suites offer luxury, space and all the comforts of home. The city and its attractions on our doorstep ensure that all members of the family are entertained with plenty of fun options regardless of age.
Discover more
Our kids menu offers a range of dishes tailored for young appetites, ensuring a pleasant dining experience for our little guests.
Discover the menu
Gather your family and loved ones for a joyous Christmas and New Year's celebration at Jansz. Our modern Dutch-inspired menu features locally sourced ingredients, ensuring a memorable and delicious festive lunch or dinner. Sparkle up your Holidays and let us take care of you while enjoying a special menu curated by our chefs. 
Discover more